Main Content
Friends,
In a recent Senior Leadership Team meeting, we stressed the importance of renewing our commitment and energy to Intellectual Diversity – Mind Patterns and Thinking Talents. Several years ago, we introduced the concept and its tools to University Advancement with great success.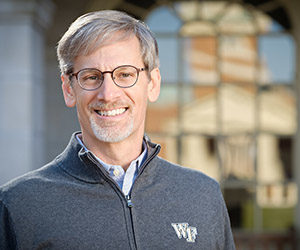 We're looking to our Integration Team members to help us in revitalizing this initiative and, we hope, bring us to a place of self-sustainment. We also re-engaged Lawson Drinkard and Annie Powell last month to do two Deep Dives for new UA staff members.
In order to help regain momentum, we need to understand where we are. For that reason, we've developed a short survey about current usage and understanding of these tools.
Please take some time from your day — whether you're heavily invested in Intellectual Diversity or not — and fill out this survey. This is vital to help create UA's plan.
I've said it before, but this is important. I'm convinced that what stands between us and reaching our dreams — including that moonshot — as an organization is our ability to work together.
Cheers,
Mark
---
We need your answers about your understanding of Intellectual Diversity and your current usage of these tools. We are not interested in individual data, only cumulative, so please be honest with your answers: This is a no-judgment zone!
Please fill out the survey below by July 10. It should only take about 6-7 minutes.
Thank you for your participation.